Radio is probably one of the oldest forms of mass communication. And surely, it takes a lot of creativity to entertain a mass audience using just audio! Radio has become an integral part of our lives with mornings seeming incomplete without Radio playing in the background and traffic becoming bearable with that enthusiastic voice cheering us up! Here is a list of the most remarkable and prominent Radio Jockeys in India who entertain us day and night!
1. Siddharth Kannan
Image Source: Facebook Profile
A very popular name in the Indian Radio industry, Siddharth Kannan is a master of the voice-over profession. A very quirky and fresh sensation in the industry, Siddharth truly is a treat to listen. He works for 104.8 FM and is very popular for his "Chat show with Sid K". A person who carries humongous amount of energy within himself, Siddharth is also a TV host and additionally, does anchoring for events and if you have him, your event is surely going to be a hit.
2. RJ Naved
Image Source: Facebook Profile
With more than a million followers on Facebook, RJ Naved is famous for his show "Mirchi Murga" that airs on Radio Mirchi 98.3. Being Delhi's favourite prankster, he has mastery over the art of mimicking people. He started off his career as an RJ winning the RJ Hunt and hosting a night show but eventually went on to become very renowned with Mirchi Murga. He is a great entertainer and the winner of 'Best RJ' award at the Golden Mike 2015. He has also won the Indian Icon Award.
3. RJ Malishka
Image Source: Facebook Profile
One of the biggest names among the Indian Radio Jockeys today, RJ Malishka does the "Morning Number 1" for Red FM 93.5. She is the most liked RJ who has been on air for more than 10 years. Also appeared as a guest in many seasons of Bigg Boss, she trained Vidhya Balan for playing the role of RJ for Lage Raho Munna Bhai. With the "Best Breakfast Programme" award at the Indian Excellence in Radio Awards" in 2010, RJ Malishka is surely a very talented RJ. A jock with a different standpoint with "Bajatey Raho" attitude and fluent local flair, she is the darling of the common people.
4. Salil Acharya
Image Source: Facebook Profile
Acting, VJing and RJing- he has done it all. Salil Acharya works for Radio City 91.1 and is very popular for his Bollywood debut in Awarapan and Aashiqui 2. He has also hosted some huge events like Pro Wrestling League and Namaste Wrestlemania. A versatile artist, Salil is a true entertainer and surely a wonderful actor.
5. RJ Archana Pania
Image Source: Facebook Profile
A very witty and fun loving RJ, Archana Pania is a full on entertainment package. She works for Radio city and whoever listens to her is surely astonished by her creativity in presenting herself. The show she does with Salil named Kasa Kai Mumbai is one of the most popular shows on radio today. With a peppy personality and guests from diverse industries, Archana truly rocks the radio profession.
6. RJ Balaji
Image Source: Facebook Profile
Balaji Patturaj, commonly famous as RJ Balaji works for 92.7 Big FM and does the show "Take it Easy". With a massive fan following down south, he is also active in other fields like he is known for his association with many television shows and for his performance in films like Vadacurry and Pugazh. With the struggle of his father abandoning his family and then changing 24 houses and 11 schools, the level to which he has risen is remarkable. He describes "nonsense humour and nonstop talking" as his USP.
7. RJ Raunac
Image Source: Facebook Profile
A true representation of Bajate Raho, as Red FM calls him, RJ Raunac is popular for his show "Main Baua Bol Raha Hoon". RJ Raunac was given the title of "RJ of the year" in 2014 for his impression of an irritating kid.
8. RJ Nitin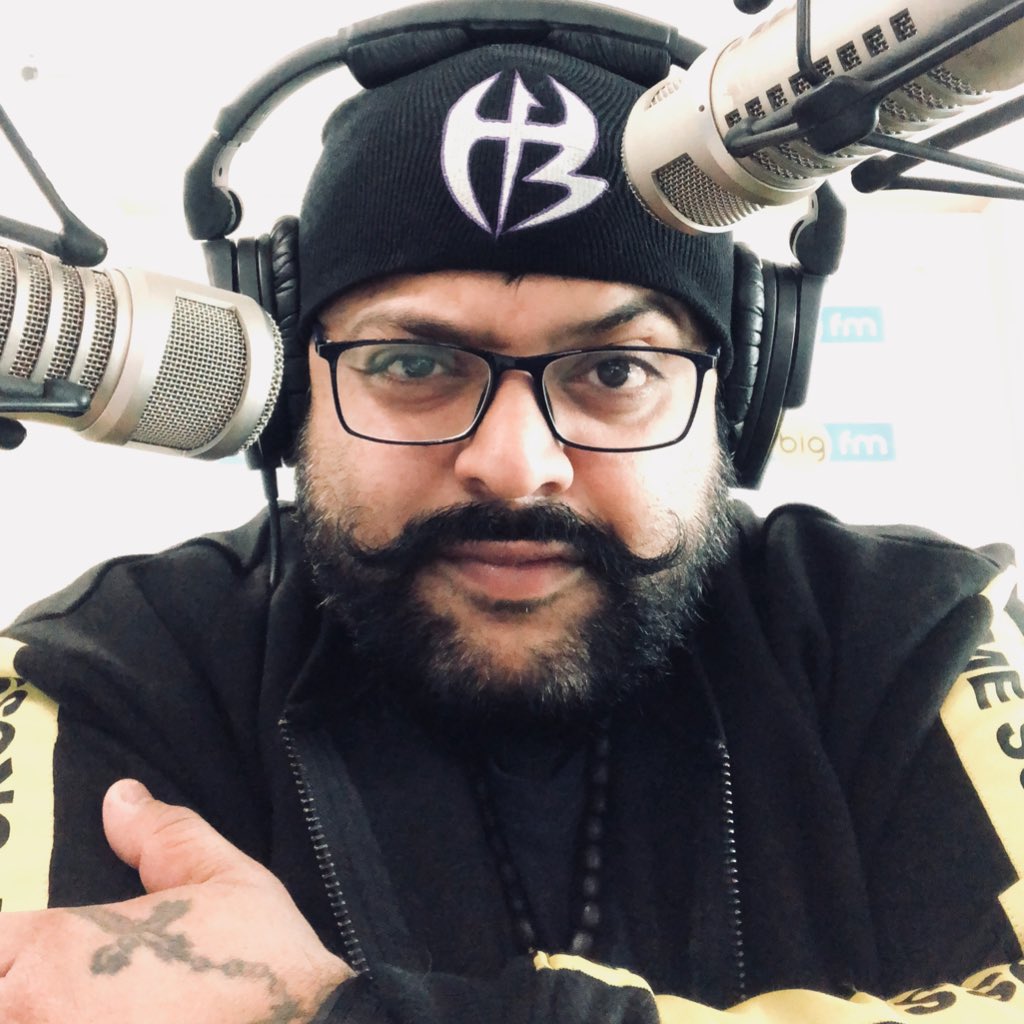 Image Source: Twitter Profile
One of the highest paid RJs of the country, RJ Nitin does the show "Khurafati Nitin" for 104FM. A theatre lover who initially wanted to become an actor, he still waits for his break to play a Bollywood Villain. He is a prankster and a very humorous person off air too. He is quirky, innovative and loves to talk and has won the best Infotaining RJ of the year award 2010.
9. RJ Anurag Pandey
Image Source: AnuragPandeyProfile
Recognised for interesting interviews and unique Bollywood Movie reviews, RJ Anurag is famous for "Picture Pandey" that airs on Fever 104FM. He started his career with All India Radio in Indore and has been associated with other FM stations like 94.6 Win FM, 93.5 Red FM, Channel 4 FM Dubai and World Space Radio. A multitalented RJ being a state-level basketball player and an Ace shooter, Anurag has mastered the art of mimicking in 36 different voices. He is also the Winner of Rapa Award for his Win FM show Kwahish.
10. RJ Sayema
Image Source: Facebook Profile
Hosting the show Purani Jeans that has been running for the longest time on Mirchi, Sayema has a great fan following and she plays some of the biggest Bollywood retro hits. With a late evening show, Sayema has got many loyal listeners and participants for her show.
You need to possess numerous skills to be a successful RJ- you have to be witty, humorous, interesting and entertaining all at the same time. And if people think videos have taken over Radios, that's certainly not true. Radio is a social but very personal medium of mass communication and a huge number of people still prefer radio over any other means of entertainment.