There are no hard and fast rules that guarantee success in the creative industry. However, there are habits you can inculcate that will take you closer to your goals and help you achieve them a little smoother than the others. So, read on and follow these tips to be better and take a step forward in your artistic career.
1. Practise is the Key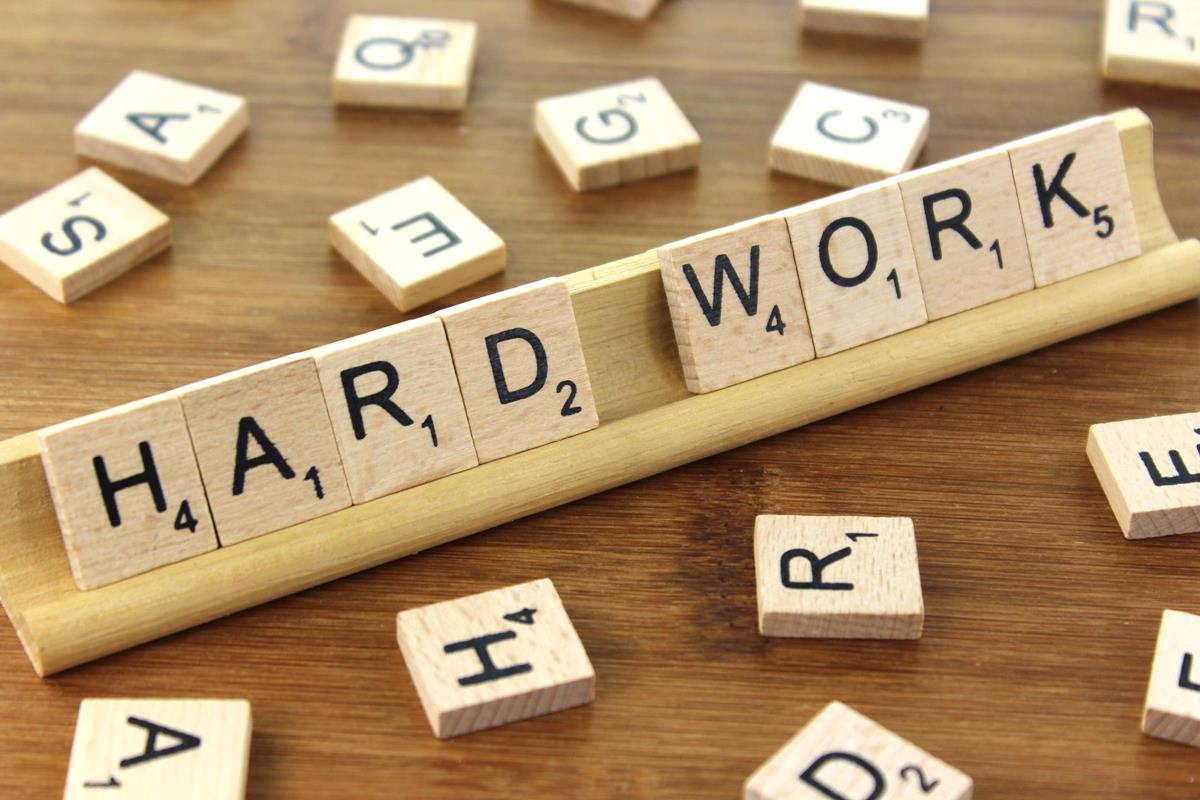 Image Source: thebluediamondgallery
No matter at what stage you are in your professional career, you need to keep working hard and improve your skill set. You will only learn more each time you repeat what you are doing. So, keep practicing and try your best to advance your dexterity. Remember that more the time and effort you give to improve your skills, the better output you will garner in the professional world.
2. Don't let the world's opinion affect you
Being an artist is tough. Society thinks it's not a real career, you can't make money out of it and will try time and again to convince you to get a "real" job. But do not deliberately try to take up something you are not interested in just because of the societal pressure. Believe in what you are doing. Trust me, the art industry is at its peak and if you are talented, no one can take success away from you. So, keep working and do not let the world's opinion affect what you are doing.
3. Get out and network
Every one of us know that networking is very significant in today's age. Go out, attend seminars, conferences, events, exhibitions and even family gatherings. You never know who might be of help to you. Connect with people of your industry and seek advice from them, tell them about your work or just have a general conversation. It will help you a lot in the professional world ahead.
4. Be Versatile and keep exploring
So, you are a singer and are looking for opportunities to display your talent? Or you are a Zumba instructor trying to hunt for something big in your career? Utilize that time to learn something new. Learn a musical instrument or some other dance forms. It will add to your skill set and will give you a great advantage over others. There are thousands of skillful singers and dancers like you in your area. But what will set you apart is what extra you can do that others cannot. So, keep your options open. Be a master of one field but try keeping knowledge of the rest. You never know what else will you be great at which is why never stop exploring other options.
5. Do not Compare
We as human beings living in a society often tend to compare ourselves to other people and more often than not, it is with people who have achieved more than us. This makes us feel down and disappointed with our capabilities. Try not to compare yourself with others. The other person might be doing great in his professional life, the only thing you need to do is learn from them and inculcate their good habits.
6. Love your Work
At the end of the day, no matter what people say about you and your work, you got to love your work and stay happy with it. You need to be so passionate about it that you become willing to do anything to be better at it. Unless you don't like your work, you won't be ever able to do your best at it. So love it with all your heart and strive hard to achieve great things with it.
Being an artist is tough, yet satisfying. So stay committed to it and bring these small changes in your daily life to move a step closer to success.